MiMer School is run by MiMer Centre - Equine-Human Education and Research Centre. An International Non-profit, NGO, and Foundation.
We offer model-independent, science-based, and best practice-based trainings on the work with Equines and Humans in Equine Assisted Interventions and Services.
We offer courses/trainings, workshops, webinars/seminars, CPD-days, supervision, mentoring - online and in person - to support you in your education and continued education in the field of Equine Assisted Interventions.
We initiate and take part in Equine Assisted Interventions-related Research Projects and Educational Projects, as educators, researchers and/or collaborators.
Welcome to MiMer School!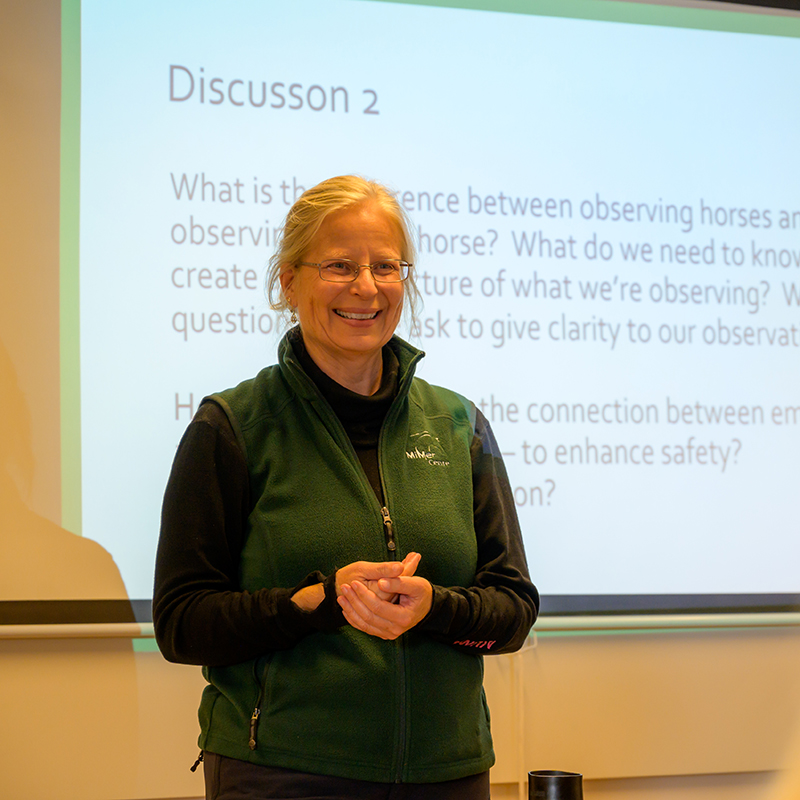 Equines in Therapy and Learning Programs
The Application of Critical Thinking, Innovation and Best Practice in Equine Assisted Interventions.
Katarina Lundgren is your main educator in MiMer Center's education "Equines in Therapy and Learning Programs". She is guiding you through both theory and practice, assisted by some great colleageus in and from outside of MiMer Centre.
EiT/L Level 1 - The Fundamentals provides essential foundational knowledge for any practitioner working in the field of equine assisted therapy and learning programs.

EiT/L Level 2 - The Theory dives deeper into the underlying theories, models, methodologies, and modalities used in the practical work. Go give you a theoretical framework to your practical work.

EiT/L Level 3 - The Practice focuses in on the practical application of the work and your own development as a practitioner.

EiT/L Level 4 (there are several of them) - are Train the Trainer courses and will support those of you who wants to become trainers in the field of Equine Assisted Interventions, using MiMer Centre's material.