Monthly Topics
every month of Masterclass is dedicated to exploration of one topic
COMPETENCE
how to connect to your sense of confidence and competence,
finding ways to support competence,
how to find balance between "always growing" and "being good enough",
feedback that actually helps,
being competent with horses - what does it take
TRUST & SAFETY
what is trust in relation with clients?
what is trust in relation with horses?
what is trust in relation to yourself?
Repairing trust, inviting trust
How do you create the safety, for you, for others, to grow?
COMMUNICATION
what supports you to communicate,
what do we communicate when we speak, when we move, when we are online,
communication with horses,
communication hygiene
COURAGE
how facilitators make use of courage,
courage with horses,
courage with clients,
courage with oneself,
healing courage,
growing courage
FEAR
fear as resource for you, clients, and horses,
recognizing fear as emotion,
growing care for fear,
communication strategies
PLAY
where is space for play in EAI?
what is play for adults,
what is play for children,
what is play for horses,
how we can invite play into EAI?
CHOICE
Where are you heading?
Finding your path.
Finding out what you need, or already have.
What is your next step
Who do you want to be in the field of EAI?
AUTHENTICITY
"REALNESS" and "SHOWING UP
How do you show up?
What do you share of you? Without shame? With shame? With gratitude?
What supports you in your showing up?
How do you support others?    
RESPONSIBILITY
How do we assume responsibility for our own growth?
For our own learning?
For our business?
For our common field?
ACCOUNTABILITY
How do we hold ourselves accountable?
Follow through on our own promises and plans to and for ourselves? Our future dreams and visions?
Which steps we want to and need to take to get where we want to go for our own inner growth?
COMMUNITY
How can you be part of creating the tribe/herd/village/community that you need for support, so you can continue to grow, so you can support others?
JOY, CELEBRATION and MOURNING
How do we celebrate life? Or successes? Each other's successes?
How do we seek and find what brings each of us joy?
How do you mourn what you had to leave, that which left?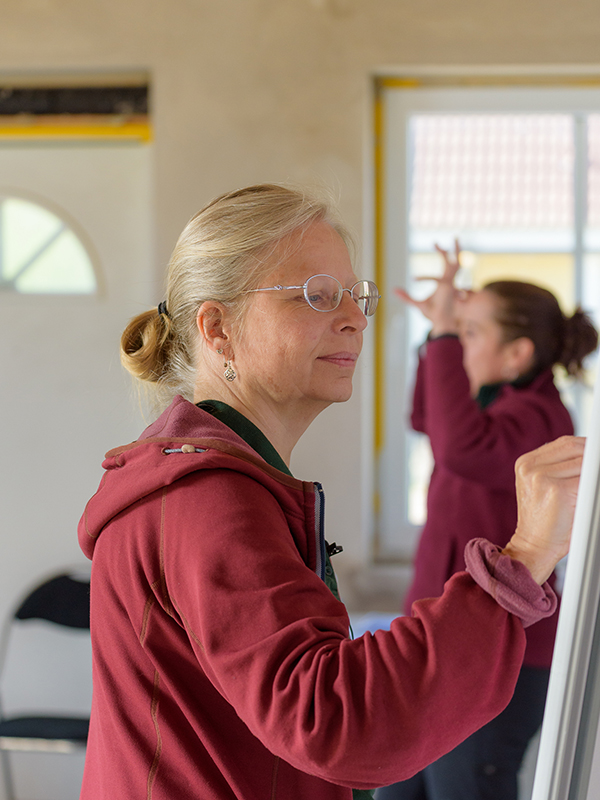 Educational Material & Resources
You will get access to:
Two zoom meetings per month
Education materials (videos, pdfs, work book material, assignments for individual, dyad and group work).
There will be opportunity to book extra or follow up separate coaching or supervision sessions with Katarina or Marta.
Your intake form has been submitted. Check your email for a copy of your responses. If you're accepted, you'll receive an email with a link to checkout.