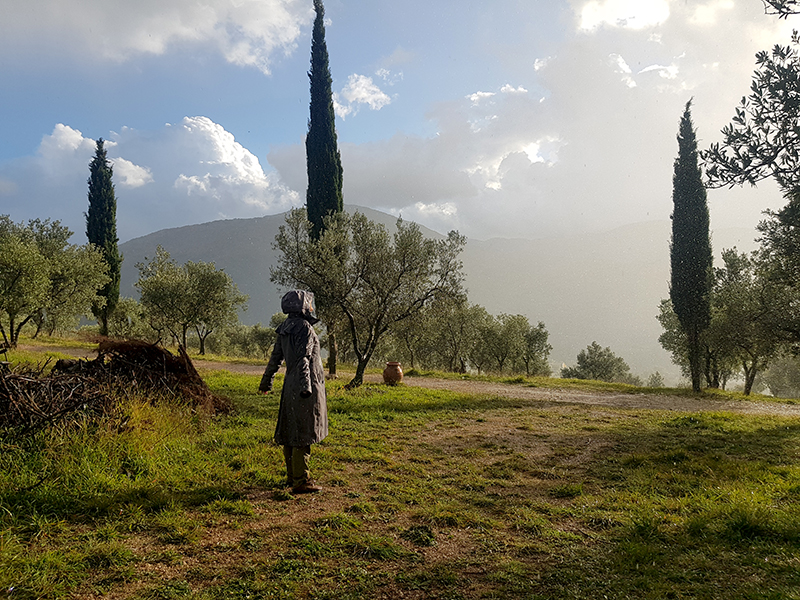 Who is this workshop for?
Do you want to re-connect with nature? Re-discover how you are not only part of nature – but are nature?
Do you want to re-charge? Find new ways to rest in yourself and in nature?
 Are you interested in trying out another, more grounded way of practicing mindfulness?
Are you interested in wildlife? Are you looking for other ways to approach being in nature besides traditional hiking or wildlife-watching?
We always work trauma-sensitive – and the experiential and stepwise approach we use to mindfulness is gentle. So if you are feeling very stressed, burned-out or even carry old trauma – try this grounded approach to mindfulness out – and join us for a nurturing and resourcing experience where your heart (and mind) has the opportunity to become a bit wilder AND calmer.
Rewilding Your Heart
"We do not need more science. We need a new mind-set and social movement that is transformational and centers on empathy, compassion, and being proactive. By rewilding our hearts, we focus on building strong and intimate connections with nature, and these experiences are essential for effective social change. This is deep work. "
— Mark Bekoff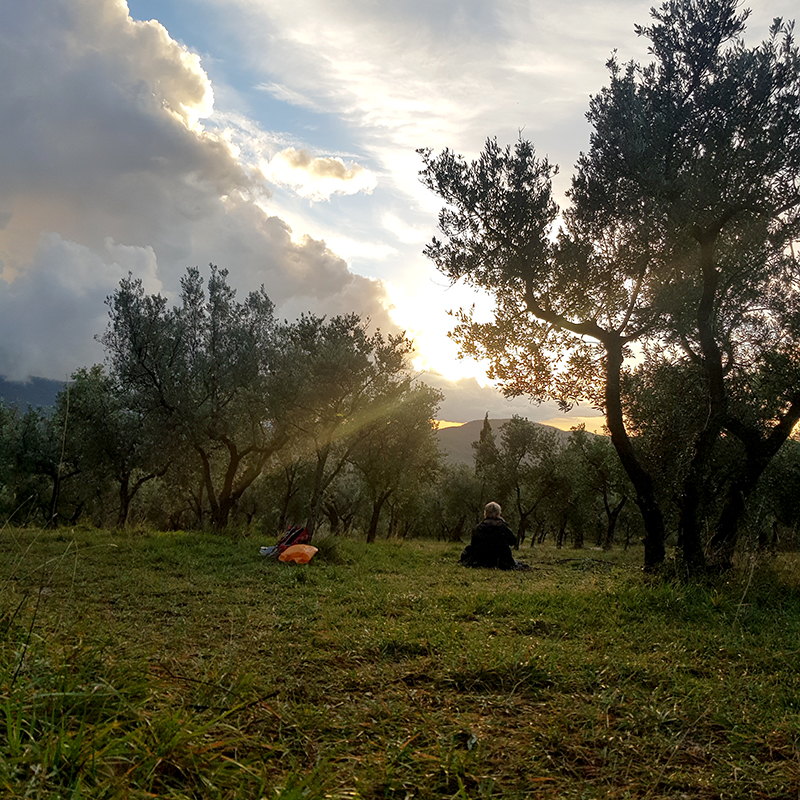 We will spend 4 days nurturing our wilder, more feral sides. We will rewild our Hearts, and practice "to see" with our WILD HEARTS what is around us in nature, through the lens of belonging to nature, not being outside of it, with the support of Nature Assisted Mindfulness (NAM).
Practically this means we will spend half a-day on introductions, putting ourselves and what we do in a context, there will be some theory presented.
Then we will spend 2 days on practing trauma sensitive nature assistesd mindfulness.
On our last day we will travel to a nature resereve to meet some of Italy's wilder sides.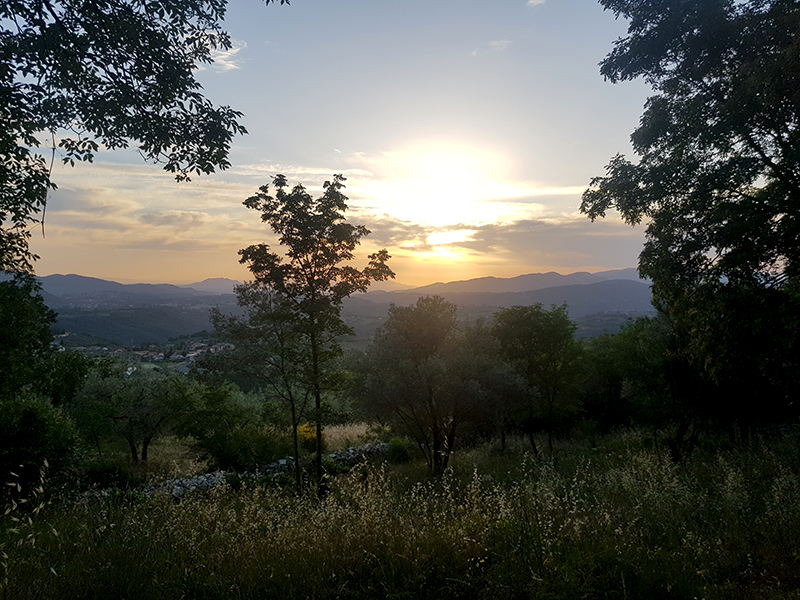 Nature Assisted Mindfulness

Is both a naure based and nature assisted experiential and stepwise processe of getting closer to what "Presence" is and what it means to us indvidually, based on the concept of TSM (Trauma Sensitive Mindfulness).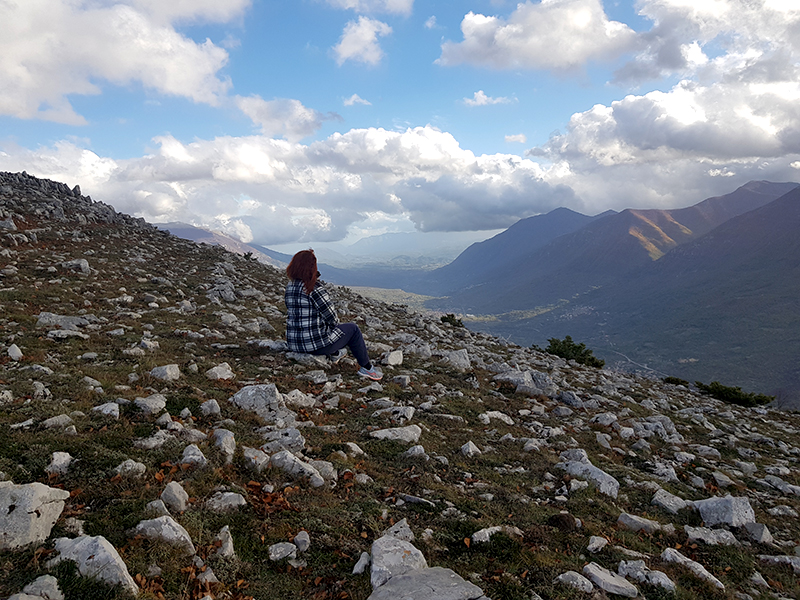 Rewild Your Heart

We reflect on, procces and connect the Nature Assisted Mindfulness we have practiced with getting ourselvs out into a wilder area and then to the Apennines to experience an even wilder side of both Italy and ourselves.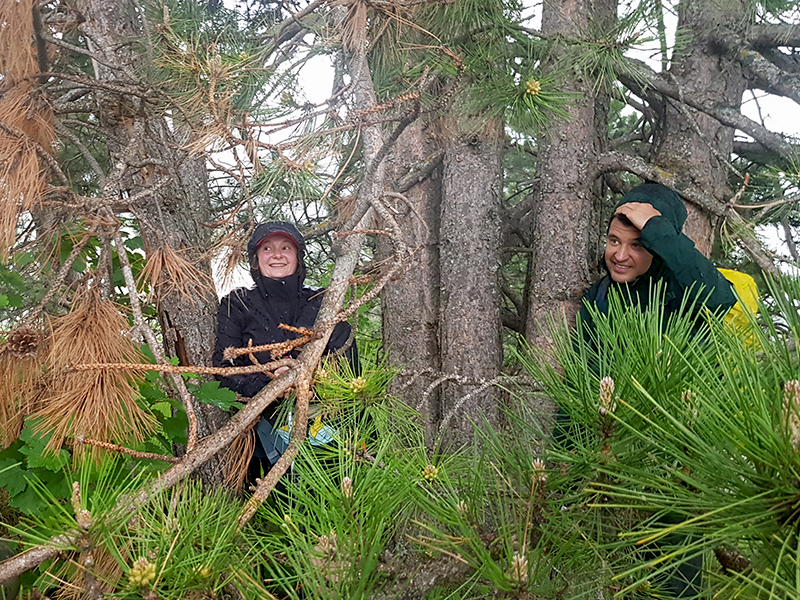 Rewilding Apennines

The last day of the workshop we will go out into the wilder wilderness - together with a guide from "Rewilding Apennines" (part of Rewilding Europe) - where we will both study wildlife and ecology, and ourselves.



The Art of Seeing
"And now here is my secret, a very simple secret: It is only with the heart that one can see rightly; what is essential is invisible to the eye."
— From the book The Little Prince by Antoine de Saint-Exupery


Through the whole workshop we will practice "The Art of Seeing". The Art of Seeing ourselves, of seeing what is around us, of seeing things differently (from different perspectives), of seeing details vs the whole. We will explore our own lenses (how we see the world and ourselves through our prior experiences, educations, cultures, norms, biases etc) - and how Nature Assisted Mindfulness and a truer connection to nature (around us and within us) can help us see more with our Hearts and with self-awarness and care about everything and everyone in Nature.

All facilitators and guides will contriube to the essense of this workshop from our different perspectives. We all work towards supporting a deepeer and wider ability to see what is really important in life. Towards how we can find ways to respectful co-existstance with all species and the whole of natre.

You can read more about the workshop and its faciliators at MiMer Centre's homepage:
mimercentre.org/index.php/mindfulness/nature-assisted-mindfulness-and-rewild-your-heart-workshop-italy-2023




Check your inbox to confirm your subscription