Join us online for intresting reading, discussing and reflecting. To prepare yourself for Rewilding!
Heading out in to the "wild" is often an expensive endeavor. We want to offer you a possibility to get to know more, discuss interesting topics, read, and talk about what you have read and discovered. Get inspired. And find out where you want to go - and do - if you are thinking about realizing a Rewilding trip.
Rewilding though, is not only for the wild - it can be done "at home" too.
We offer you a 12-week online course - where each week has a topic, but where we do not all have to have read the same material. The course contains suggested reading (books and articles) and links to videos and films. But we will pick and choose - according to everyone's interests.
We will record our meetings - so if you miss one of them, you can watch the recording later.

We start February 7 and meet once a week, every Tuesday until April 25 - at 7 PM CET
Cost: 145 Euros - for 12 hours of new perspectives, knowledge, new friends, inspiration, new ideas, new insights - and some great discussions!

Welcome!

Katarina and our Rewilding Team




Course Topics
These are the topics for the 12 weeks:
1. Introduction – What kind of course is this – and how does it work? Science vs Experience (and other ways of knowing).
2. Lenses – Who are we? Who are you? – Background (what are your lenses). Rewilding the Human.
3. The Horse – Who is the horse? As a study object – as a living subject
4. The Human – Our Humanness - What are your limitations – as a human? And your advantages? What are your biases? Who are you – who are observing?
5. The Human-Horse Relationship – Through space and time. Co-evolution and Co-existence.
6. Umwelt – "Other Nations" – Are we studying nature and animals – or are we part of nature, and we too are an animal? Who are we rewilding?
7. Culture – Horse cultures vs horse people cultures – nature vs culture
8. Animal and Nature Ethics - Ethics, morals, and guidelines
9. Rewilding – Wilding – Feral – Feralization – what is it?
10. Feral Living Horses Today – where are they?
11. Experiential Learning and Nature Assisted Mindfulness (NAM) – Seeing them – how to observe and stay aware/reflect on what you see
12. Summary – Go out and meet them! Ecopsychology and sustainability – being "part of".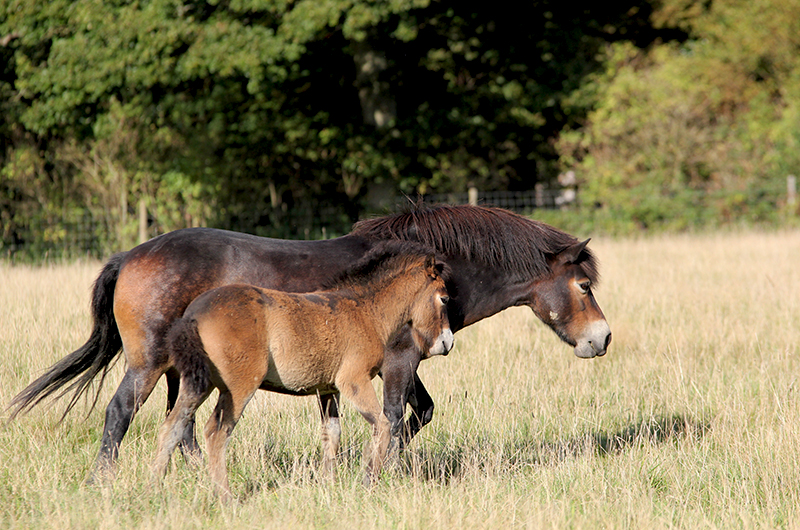 Rewild Nature

If we want to rewild ourselves, our horses, or any other species (and individual!), they need an appropirate envrionment to be rewilded in(to).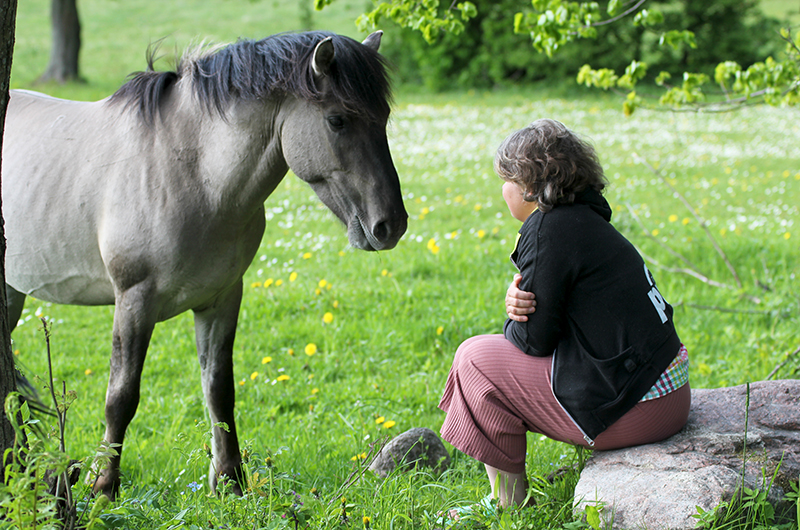 Rewild Yourself

Rewilding ourselves will not only serve us - our mental, spiritual and physical health - but is a requirement for all other kinds of rewilding. Without it humans will always be a liability to other speies and nature at large.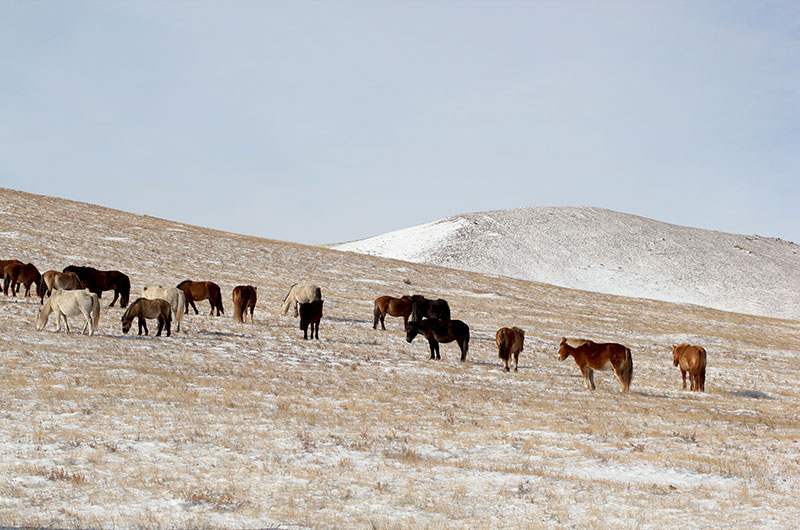 Rewild Your Horse

Not only humans suffer from "modern life". Also our horses are to a great extent suffering from things like metabolic syndromes, boredom, too little movement, loss of creativivity and problem-solving skills etc.


Other courses, trainings, workshops and events in MiMer School

Check your inbox to confirm your subscription